Villa Communities in St Charles County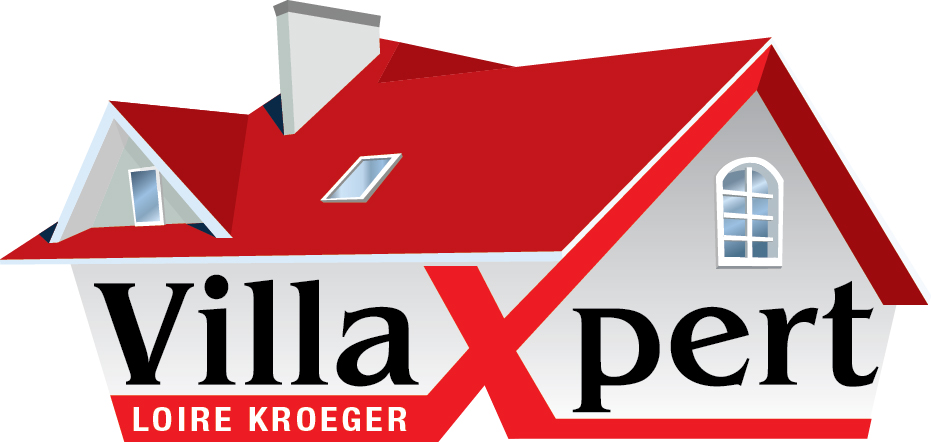 St Charles County is home to many Villa Communities in a variety of price ranges. Living in a Villa Community myself, I can guide you through the "right-sizing" process and help find the ideal Villa Home for you!
Below I have compiled basic information regarding Villa Communities and key information you should consider during your search.
What is a "Villa Community"?


Villas were originally ancient Roman upper-class luxurious country houses. Since that origin, the idea and function of a Villa have evolved considerably. Today the term Villa Community refers to a community of Attached (normally 2 units) or Detached (single unit) homes in a Subdivision where in exchange for a monthly Home Owner Association (HOA) fee certain amenities are provided to residents…. freeing them of some of the normal home owner tasks such as:
Lawn Care, Snow Removal, and other exterior related maintenance.
In other words, Villa Living provides a more
"carefree",
or based on the original definition, "
luxurious"
lifestyle.


Popularity of Villa Communities
10,000 Boomers a day are turning 65 from now through 2030!
Villa Communities are rapidly growing in popularity across the U.S. Baby Boomers, (people born between 1946 – 1964) make up 40% of US households. As the Boomer Generation turns 65+, they have specific ideas on how they want to spend their "senior years".
Boomers plan to remain active
Many aren't retiring to "sunny states"; 83% choose to remain in their current stat.
80% own homes and 72% have no mortgage
Most prefer to stay in their home & receive "in-home health care" vs residing in an Assisted Living/Skilled Nursing Facility
Boomers are attracted to homes & neighborhoods that include features such as maintenance-free amenities, open floor plans, walking trails, and social & fitness activities
Although most Villa communities are not legally designated 55+ Communities, the majority of residents are in that age range. Many communities are also small in size –100 or less units—which helps create a more social environment. Most Villa Communities also have monthly or quarterly Social Activities, Community Newsletters, or Websites, to promote their friendly social nature.
Considerations


Key things to think about when considering Villa Living are as follows:
1.
HOA Fees –
Home Owner Association (HOA) Fees vary by community. It is important to understand what the fees are, what services you receive for those fees, and who to contact should you have questions or concerns.
Fees can range from approximately $150/month, up to as much as $395+/ month. Some communities also have an Annual Special Assessment. Fees have a tendency to be lower where new construction is still occurring….. everything is New (requiring little maintenance) and it's in the Developer's best interest to keep fees low to attract potential Buyers. Newer developments are also being built with materials that require minimal maintenance—Trex-type decks, vinyl siding, Brick/Stone fronts, etc.
2.
Services Included
– Monthly HOA Fees include various Services that vary by community. Some of the most common are:
Irrigation System
Lawn Service
Landscape Maintenance
Snow Removal
Common Ground Maintenance
Exterior Roof & Siding Maintenance
Deck Maintenance
Trash pick up
Gutter Cleaning
3.
Indentures
– Request a copy of the Community Indentures. The Indentures should clearly spell out what services are provided and the Monthly HOA Fee. The Indentures will also outline the HOA's structure. If the Community is still under development, the Builder/Developer will be the primary decision maker, holding most Votes on the Board, until the community is completed & turned over to Residents.
A Property Management Company should be in place to collect & oversee HOA Fees and manage the vendors providing services to the community.
Lastly, the indentures should specify what restrictions there are regarding things like Fences, Building Additions, additional Landscaping, etc. The HOA may require plans to be submitted and approved by the Board before Landscaping or building additions (patios/sun-rooms, etc) may be added.
4.
Community Environment
– Ask to talk with a Resident member of the HOA. Find out about the Community Atmosphere and Activities. For many Villa Residents, the social aspect is important. They want to enjoy getting to know their neighbors and having the opportunity to participate in Social Events.
You can also get a sense from a Representative if the HOA Fees historically have remained consistent, and if they expect any Fee Increases or Special Assessments in the near future.
Villa Living can be…
Enjoyable
More Care-Free
Free up time to do "what you want to do"
Do your homework on…
The community
The fees involved
The quality of the homes

…and you'll find a Good Investment & Care-free Lifestyle!